In search of my mother's garden, I found my own.
~ Alice Walker, In Search of Our Mothers' Gardens, 1983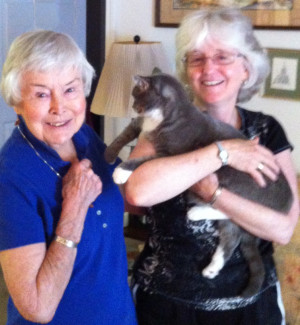 My mother and I were both born in August, 26 years apart. This year my mom, Dorothy McVerry Conley, marks 90 years on the planet, which is quite an achievement. The 64 years that I've known my mother represent the longest relationship I've ever experienced. Knowing how many others cannot say this, I am especially grateful.
Whether or not we knew our mother in person, we each have stories about her. A friend of mine lost her first mother at birth. Given up for adoption, she grew up under the wing of a second mother. She always knew that her birth mother wanted her to be adopted by parents of the same national heritage. This was honored in her adoptive family, which valued connection to the old country. She eventually found her first mother. Another friend was left with only guesses and dreams. Each found her way toward herself.
My own mother speaks with fondness and admiration of her mother, who died suddenly when she was 15. One day my mom was visiting, and as I showed off the garden I'd recently designed, she brightly said, "Your grandmother was a magnificent gardener like you. She could grow anything."
When my mother tells me things about her mother, I feel a connection with this woman who died 11 years before I came on the scene. I am a part of a lineage of strong women. My mother used to say that men may pass on their names (more true in the past than now), but social guidance and meaning is passed down through women, from mothers to daughters to granddaughters. That remains.
More than stories
Yet there's something bigger going on here than the telling of tales. Not just a story about our mothers, but how this shapes the Mother in us. It matters not if you are a mother yourself. As Oprah Winfrey said, "Biology is the least of what makes someone a mother."
Your Mother Story is, of course, informed by your experiences of your mother and mothering figures, yet it's also created by you, ignited by your own future.
As a woman, your Mother Story is abiding. It is your core identity as a woman shaping your own life and impacting the lives of others. This can define you in powerful ways that serve, and don't serve. You can use your Mother Story to cripple you or to carry you.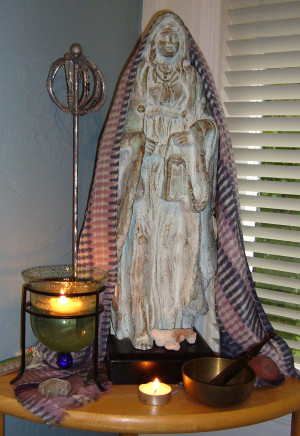 Here's an example of one woman who used her experiences of being mothered to transcend events that were confining.
Maya Angelou's story is well known. She wrote of this in I Know Why the Caged Bird Sings and subsequent books. After her parents separated when she was three, she and her brother were sent to live with her grandmother, who knew that Maya was going "to be a teacher all over this world." This she firmly believed, writes Angelou, despite all obvious evidence that her tall, gangly granddaughter, silenced by guilt, would ever step into herself.
In one video, when Angelou speaks of what she learned from this mother, a small tear glistens. "I am grateful to have been loved and to be loved now and to be able to love, because that liberates. Love liberates."
About her own mother, whom she came to know as a teenager, she wrote, "To describe my mother would be to write about a hurricane in its perfect power." On her mother's deathbed, she writes that she held her hand and said, among other things, "You were a terrible mother of small children but there has never been anyone greater than you as a mother of a young adult." Later she "looked at my mother's lifeless form and thought about her passion and wit. I knew she deserved a daughter who loved her and had a good memory, and she got one."
The care and belief in her from each of these women set a tone for Angelou's Mother Story, one of strength, purpose and value.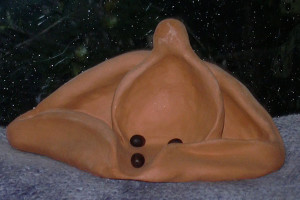 "How are you like your mother? How are you not like your mother?"
These questions come from my therapist, who has been a mothering figure to me for more than 30 years. The answer is multi-layered. This is probably also true for you.
I find strength from my mother's take-charge attitude about life. In her 90 years she moved from her own family into a 59-year marriage, and since my father's death in 2009, she has lived on her own. Last year, she came close to death twice in as many days, but her interest in life prevailed. She has outlived her own mother by many years. Hers is a Mother Story of dedication to her own sovereignty.
Some of my clients, born into families beset by addiction, trauma and tragedy, lacked nurturing role models and entered adulthood without a steady anchor for the human task of self-loving. For them, therapy has been a way to create a Mother Story worthy of their future selves. One such mother was soaked in guilt and grief. Her years of drinking, she was certain, had caused irreparable damage. This led me to say something that was such a relief to her that I've continued to share it.
"As a parent," I say to them, "There is really only one task. This is true no matter how old your children are, even if they are adults. This most important thing you can do is to demonstrate, through your own behavior, that one is never too old to change."
I found my Mother Story.
What about you? How do you carry, inside yourself, the quality of your mother or mothering figures? How have you formed yourself? What is your Mother Story?
 ~ ~ ~
A woman is her mother
That's the main thing
~ Anne Sexton, "Housewife," in All My Pretty Ones (1961)
 ~ ~ ~
Watch Maya Angelou's story here.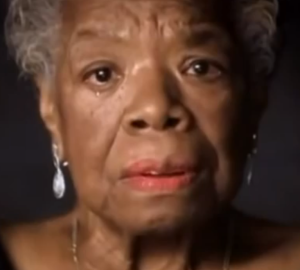 CLICK HERE and turn to page 9 to read this article in Unleashed Magazine, published in Sept. 2015. Check out the other articles too. You're never to old to unleash your bold.