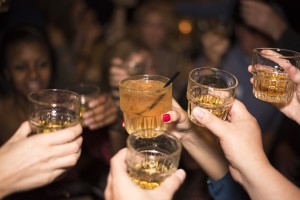 Are you drinking more than you like?
Is it hard to admit?
Join the club. So many of us drink at some time in our lives that it's a common everyday habit (It's actually legal to drink in all but a dozen nations in the world.)
On the problem side the Habit Continuum, I call drinking alcohol "Usual Suspect #1." Liquor, beer and wine are just plain sneaky. It can take years for them to tell you the truth. The worst side of the drinking continuum, alcoholism, is called "Slow Suicide" because it lies to you about what it's doing to you, while it cheats you of your health and steals your future.
No wonder denial about drinking is so rampant. Who would ever want to [Read more…]