In search of my mother's garden, I found my own.
~ Alice Walker, In Search of Our Mothers' Gardens, 1983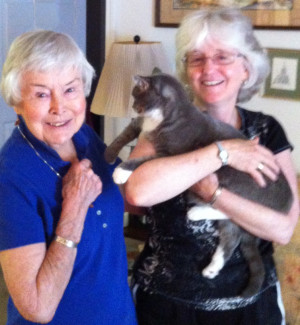 My mother and I were both born in August, 26 years apart. This year my mom, Dorothy McVerry Conley, marks 90 years on the planet, which is quite an achievement. The 64 years that I've known my mother represent the longest relationship I've ever experienced. Knowing how many others cannot say this, I am especially grateful.
Whether or not we knew our mother in person, we each have stories about her. A friend of mine lost her first mother at birth. Given up for adoption, she grew up under the wing of a second mother. She always knew that her birth mother wanted her to be adopted by parents of the same national heritage. This was honored in her adoptive family, which valued connection to the old country. She eventually found her first mother. Another friend was left with only guesses and dreams. Each found her way toward herself.